ONLY 5% OF ALL PHILANTHROPIC FUNDING IS UNRESTRICTED. LOCAL ORGANISATIONS
RARELY RECEIVE THE KIND OF SUPPORT THAT LETS THEM INVEST IN THEIR CORE COSTS AND
STRENGTHEN THEIR INSTITUTIONS OR SUPPORT BUILDING OF THEIR CAPACITIES TO GROW.
WomenChangeMakers (WCM) identifies and invests in growth-stage and woman-focused social enterprises that have the potential to scale their reach and impact. We work together to assess their institutional development gaps and provide support where it is most needed. We bring in world-class partners to build capacity and provide technical assistance. The outcome is stronger, more effective organisations with the infrastructure and capacity to scale.
WCM INDIA ASSOCIATE FELLOWS
Education – EDUCATE GIRLS
Health – ARMMAN
Livelihood & Entrepreneurship – BANDHAN KONNAGAR, INDUSTREE FOUNDATION, SWAYAM SHIKSHAN PRAYOG
Holistic Community Development – BANDHAN KONNAGAR
Energy & Livelihood – FRONTIER MARKETS, MAHILA HOUSING SEWA TRUST
Housing & Environment – MAHILA HOUSING SEWA TRUST, SWAYAM SHIKSHAN PRAYOG
Anti-Trafficking & Re-integration – APNE AAP
WCM BRAZIL ASSOCIATE FELLOWS
Economic Empowerment – ASTA
End of Violence against Women – REDE NAMI
Access to employment & entrepreneurship support – MULHER em CONSTRUCAO; Acreditar MICROCREDITO
Maternal Heath & Wellbeing – CASA ANGELA
Access to Justice – THEMIS GENERO e JUSTICA
Giving Voice and Awareness – THINK OLGA/EVA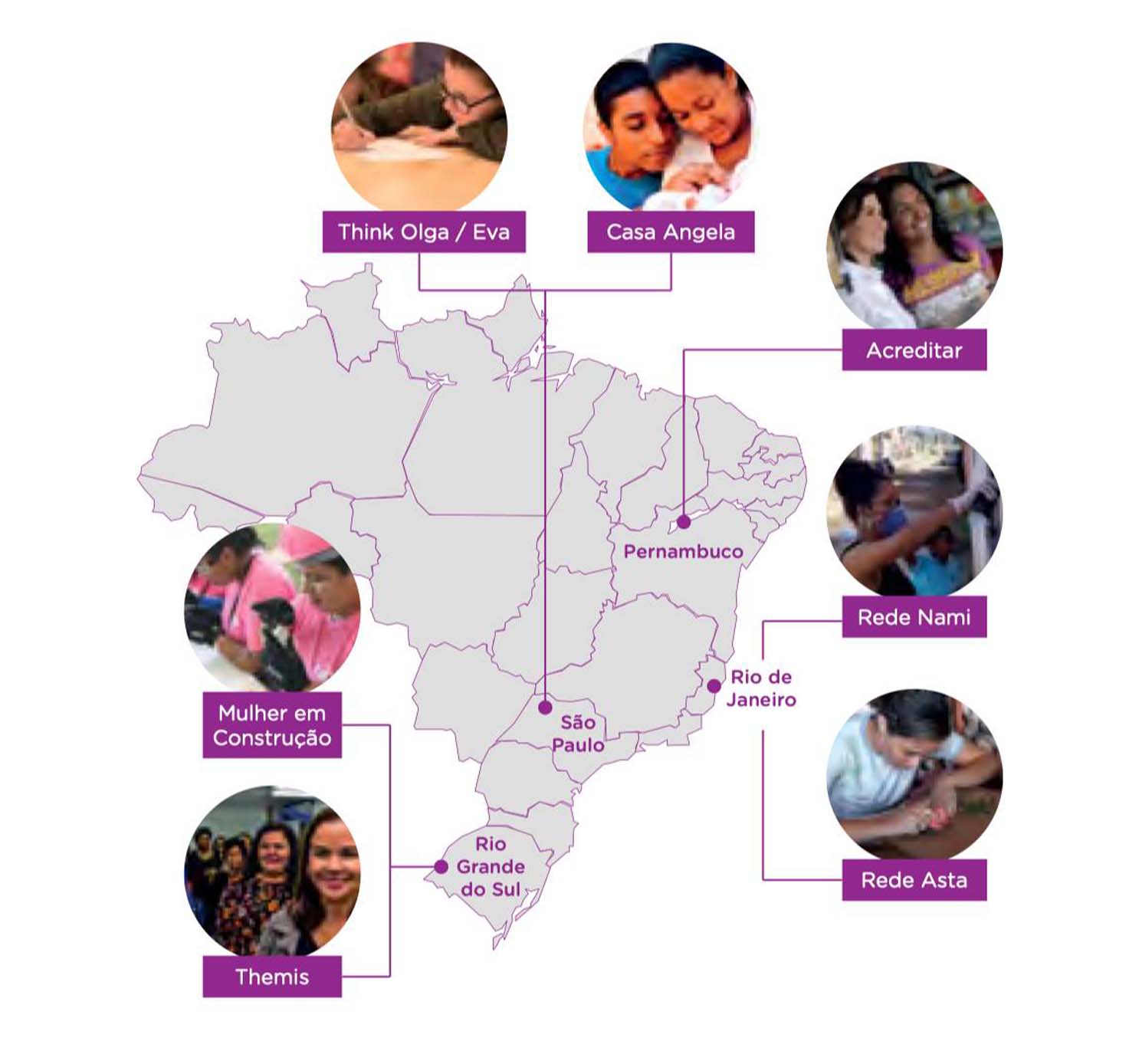 Erreur : Formulaire de contact non trouvé !
By clicking 'Subscribe to our emails' I accept the terms and conditions of the privacy policy and consent to receiving email updates and stories from The Womanity Foundation.
ANNUAL REPORTS AND ASSETS