OUR WOMENCHANGEMAKERS INDIA FELLOWS
Safeena Husein is the Founder & Executive Director of Educate Girls.

Working in partnership with the Government, the community and with the help of community volunteers, Educate Girls has helped ensure higher enrolment and attendance for girls as well as improved learning outcomes for all children.

IMPACT: Educate Girls increased its reach from initially enrolling 23,000 out-of-school girls in schools in 2013, to 133,000 enrolled girls in 2018 in the states of Rajasthan and Madhya Pradesh.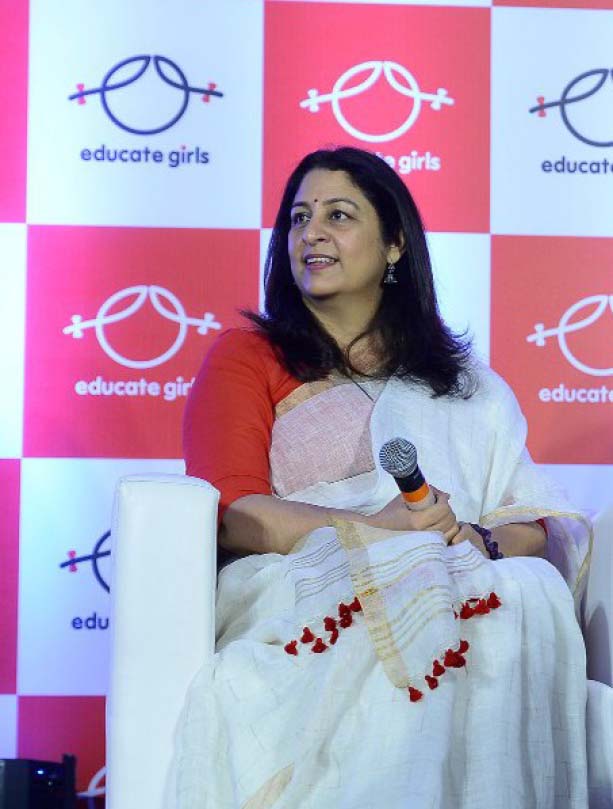 LIVELIHOOD & ENTREPRENEURSHIP
AND HOLISTIC COMMUNITY DEVELOPMENT
Chandra Shekhar Ghosh is the Founder of Bandhan Konnagar and Bandhan Bank.

Bandhan Konnagar lends muscle to women's financial advancement through community based programmes. It was set up to meet the goals of alleviating poverty, empowering women and bringing about holistic transformation in underpriviledged communities.

IMPACT: in 2016 alone, Bandhan positively impacted the livelihoods of 45,000+ ultra poor women; 789,000 families under their health portfolio, 11000+ youth with skilling and 31,500+ families with access to energy.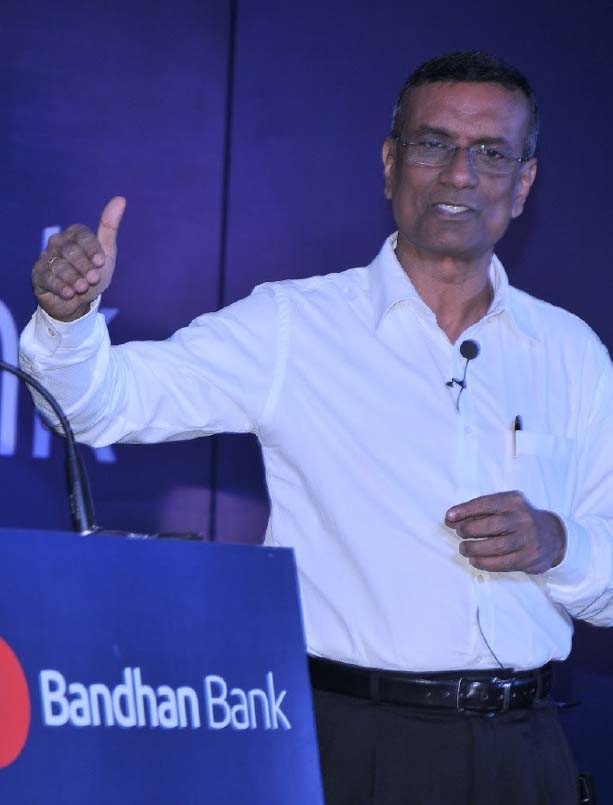 LIVELIHOOD & ENTREPRENEURSHIP
Industree holistically tackles the root cause of poverty by creating an ownership based organised creative manufacturing ecosystem for micro-entrepreneurs.

Industree builds sustainable livelihoods in the creative manufacturing sector to ensure that underemployed women can have high and regular incomes, decent and equitable working conditions, and the ability to cope with life crises.

IMPACT: In 2015, Industree trained 1,000 artisans and organised them into producer groups with the cumulative turnover of the groups being close to $3M.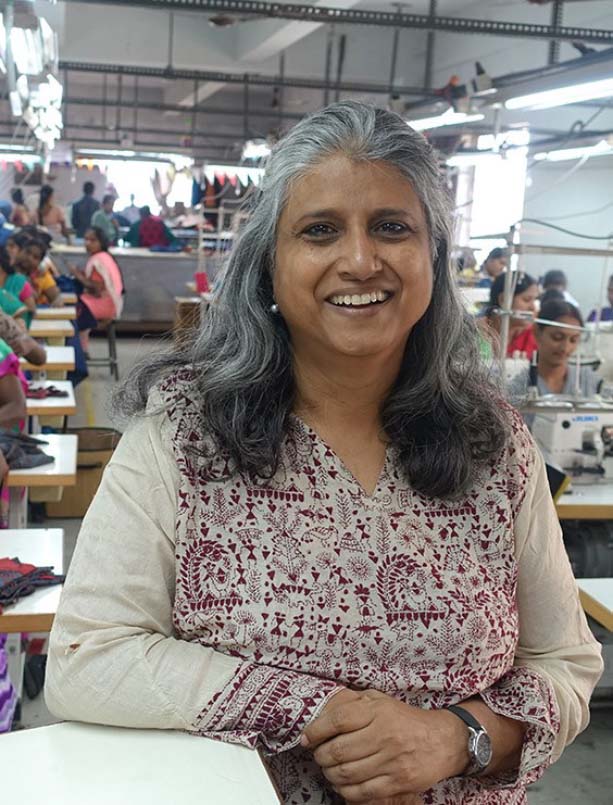 Frontier Markets is providing affordable, appropriate high quality solar energy products in rural families in India.
Frontier Markets also trains women from self-help groups to educate potential customers on solar solutions.

IMPACT: 10,000 customers are now using Frontier Markets products and 750+ women were trained in 2016 to become self help group members benefitting 7000 people with access to energy.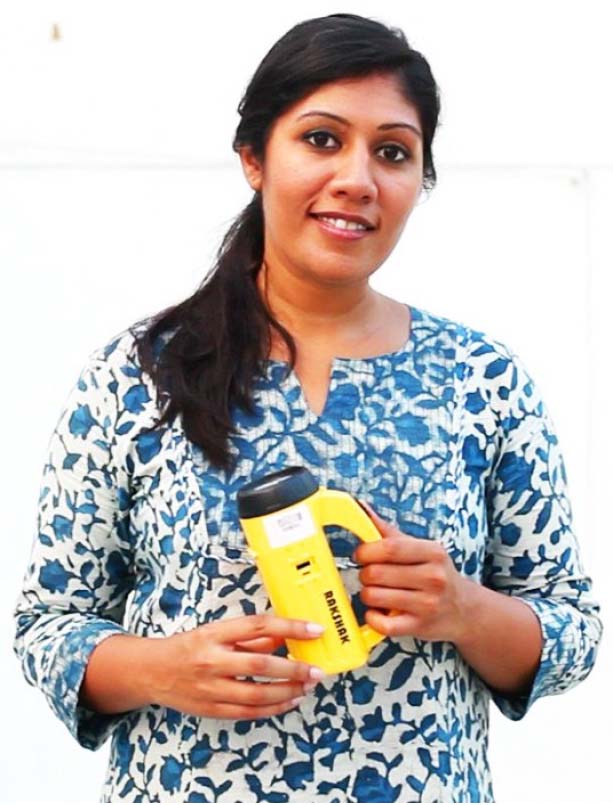 MAHILA HOUSING SEWA TRUST
Mahila Housing SEWA Trust (MHT) organises and empowers women in poor communities to improve and upgrade their habitat. Through grassroots programmes in habitat development, climate change and participatory governance, MHT empowers women to exercise their rights and uplift living conditions for their families and neighbours.

IMPACT: MHT has impacted more than 500,000 women.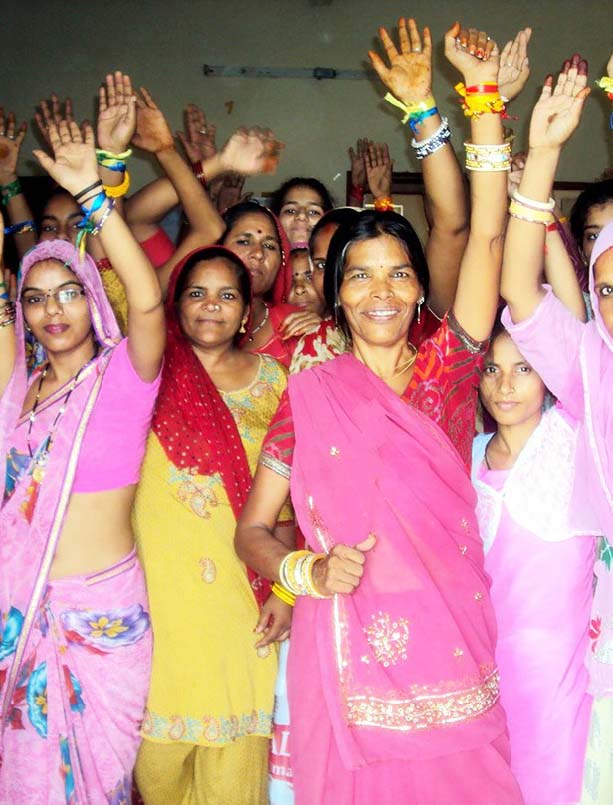 Aparna Hegde is the founder of ARMMAN – (Advanced Reduction in Mortality and Morbidity of Mothers, Children and Neonates).

ARMMAN is committed to improving the wellbeing of pregnant mothers, newborn infants and children in the first five years of their life. ARMMAN leverages technology to create scalable solutions empowering mothers and enabling healthy children.

IMPACT: 120,000 women have been reached by ARMMAN since its foundation. Seventy percent of the women accessing ARMMAN's services live offless than $5 a day.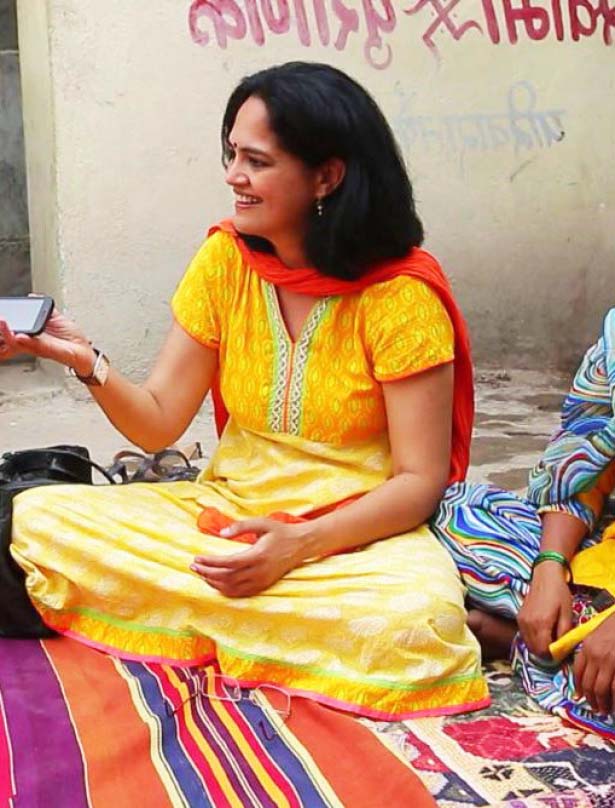 SWAYAM SHIKSHAN PRAYOG (SSP)
HOUSING & ENVIRONMENT
LIVELIHOOD & ENTREPRENEURSHIP
SSP is a learning and development organisation enabling social change and economic empowerment to develop and strengthen the competencies of grassroots women's groups and communities. SSP aims to provide support and opportunities in skill-building and entrepreneurship and financial and insurance services for rural women, youth and families.

IMPACT: SSP has facilitated over 145,000 women to emerge as responsible farmers, entrepreneurs and community leaders. The women entrepreneurs launched by SSP have a total consumer base of 773,000 families and cumulative earnings of Rs 200m/month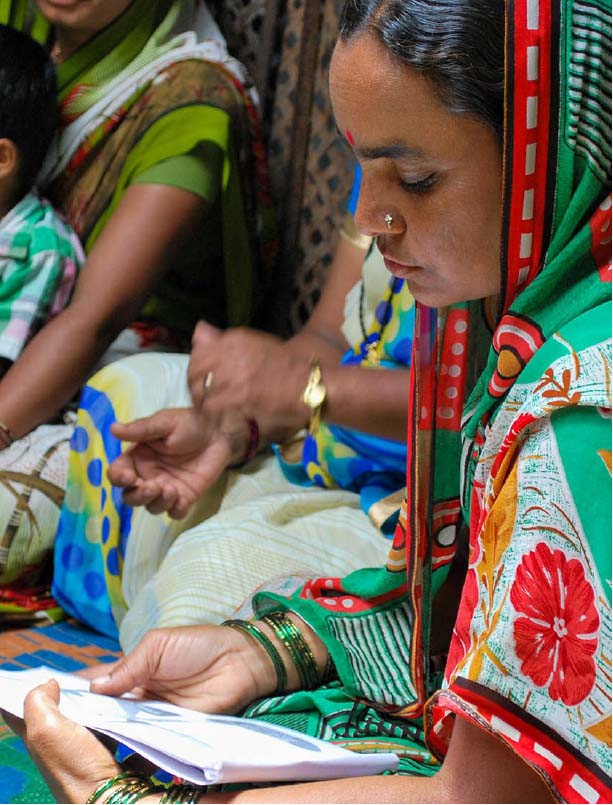 ANTI-TRAFFICKING AND RE-INTEGRATION
Apne Aap is working to end sex trafficking and enable trafficked women, at-risk girls and population threatened by intergenerational prostitution to exercise choices to break out of the trade & practice. Apne Aap's "Last Girl 10 Assets Programme" ensures that women are positioned to access their rights.

IMPACT: In 2016 alone, 34,000+ girls benefitted from this approach.