Nighat Dad, Executive Director of Digital Rights Foundation based in Pakistan, answers our questions about online harassment, a growing form of violence against women. Nighat defines herself as a lawyer and activist, someone who fights harassment, sexism, misogyny, and gender inequality everyday.
Womanity: What does the Digital Rights Foundation do?
Nighat Dad: We promote awareness of civil liberties, we advocate for the right to privacy and the right to freedom of expression, and we defend women's rights online.
W: Why is online harassment so pervasive these days?
ND: It's pervasive in part because perpetrators believe that the online spaces are unreal and they are untraceable. As much as the Internet provides the amazing space to vulnerable communities to exercise their freedom of expression, it also offers the shifting of patriarchal mindsets from offline to online. I also believe that the absence of deterrent laws and policies is another reason why online harassment is rampant. These perpetrators find a way to collect all available data as well on their victims – something that has also been made easier by people having their personal and professional data online, and sometimes available for a price. That being said, however, victims of online and offline abuse and harassment are able to use the same tactics in response, and will give themselves fake names and profiles to protect themselves.
W: Perpetrators often claim that online harassment and freedom of speech are bedfellows. How do you deal with that kind of statement?
ND: Freedom of speech does not necessarily equate to freedom-from-consequence. Just as people believe that they are free to harass people online, they should also be aware that freedom of speech goes both ways. We have often seen in the past that what is claimed as "free speech" tends to be tantamount to freedom from criticism.
Adam Baldwin, the actor and vocal supporter of G*merG*te, has long been in favour of GG's right to free speech. Because he has been quite rightly criticised, however, he has decided to leave Twitter, claiming that it's a violation of free speech. Yes, someone who is harassing others has the right to say things that are odious. But when victims and allies are critical in response and choose to call out that behaviour, that is also freedom of speech. If someone calls me a western agent, that's their freedom of speech. If I turn around and say "how dare you" and draw attention to that, that's also freedom of speech. Again, it goes both ways. What online harassers really want isn't freedom of speech for all, but freedom for their speech, and no one else's, much like playground bullies.
W: What can women do at home or in communities to be part of the solution — a world free of online threats or harassment? 
ND: They can learn to defend themselves i.e. learn how to use the internet and digital tools to their advantage, to better protect themselves, their loved ones, and their colleagues.
Digital Rights Foundation is actually working towards this, via our Hamara Internet ("Our Internet") project. We teach young women in universities and colleges in Pakistan how to navigate the internet in safety: we teach them how to utilise security protocols and software online, best practices, encryption etc. The goal of Hamara Internet is not just teach them how to protect themselves, but to also teach others in turn, and to advocate for greater equality, and against harassment, in the tech world and beyond.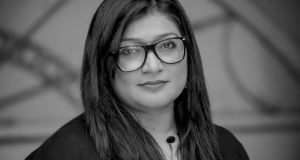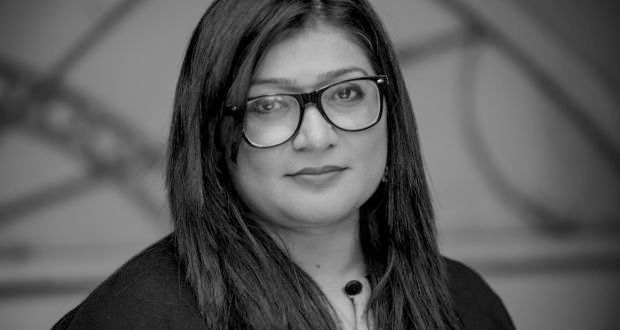 W: How do you measure your social impact?
ND: Activists measure their impact by successes, by shifts in thinking. At DRF we measure our impact by young women pushing for greater anti-harassment and women's rights (online) initiatives, and by the government of Pakistan deciding to pull back (for now) on the highly flawed cybercrime legislation that was being drafted: the Prevention of Electronic Crimes Bill.
I have once received an email by a online harassment victim, that showed me how we are making difference in people's lives, and this I count as a success. It is also an inspiration, which keeps me going every day and gives me hope in such a challenging environment in Pakistan:
Hi,
Hope you are doing good.
I want to thank to the whole team for helping me shut my hacked account permanently. 
I hope it's gone forever and hacker can't access it in future also.
Thank you so much for letting me get out of the tortuous life I was living since Jan 2013. It's been quite rough years for me because I was helpless and tortured throughout these years through my Facebook. Your time, effort and concern is much much appreciated. I will keep you all in my prayers always.
---
If your organisation has developed an evidence-based program using ICT's and New Media to prevent violence against women, and if you would like to be part of a new collaborative network that promotes such programs and builds their capacity, visit the  ICTforWomanity page for more information.