WE BELIEVE THAT MORE PROGRESSIVE MEDIA CAN HELP CREATE
A SOCIETY WHERE WOMEN CAN PLAY AN EQUAL ROLE.
Media is a powerful tool for change. When used well, it can break down barriers and allows us to see the world through the eyes of others. It elicits emotional reactions and and can lead to positive changes in behaviours and attitudes. The Womanity Foundation's disruptive media programmes aim to transform power relations and shift societal norms.
First women's Arabic speaking radio station in the Middle East, broadcasting since 2010.

30% of listeners report changing behaviors as women or towards women post listening. 30% of the radio's audience is male.

Broadcasting in all of the Palestinian territories, with an audience of 20% of the adult population in West Bank (approx. 340,000).
We created WeMean Media to strengthen our commitment to accelerating social change and creating positive impact. It is an Arabic digital media multi-platform dedicated to creating and distributing engaging content that challenges gender stereotypes and promotes a more inclusive society. WeMean Media recently launched
Smi'touha Menni
('You Heard It From Me'), a YouTube based satire show that debunks gender stereotypes and deconstructs common traditional narratives about gender.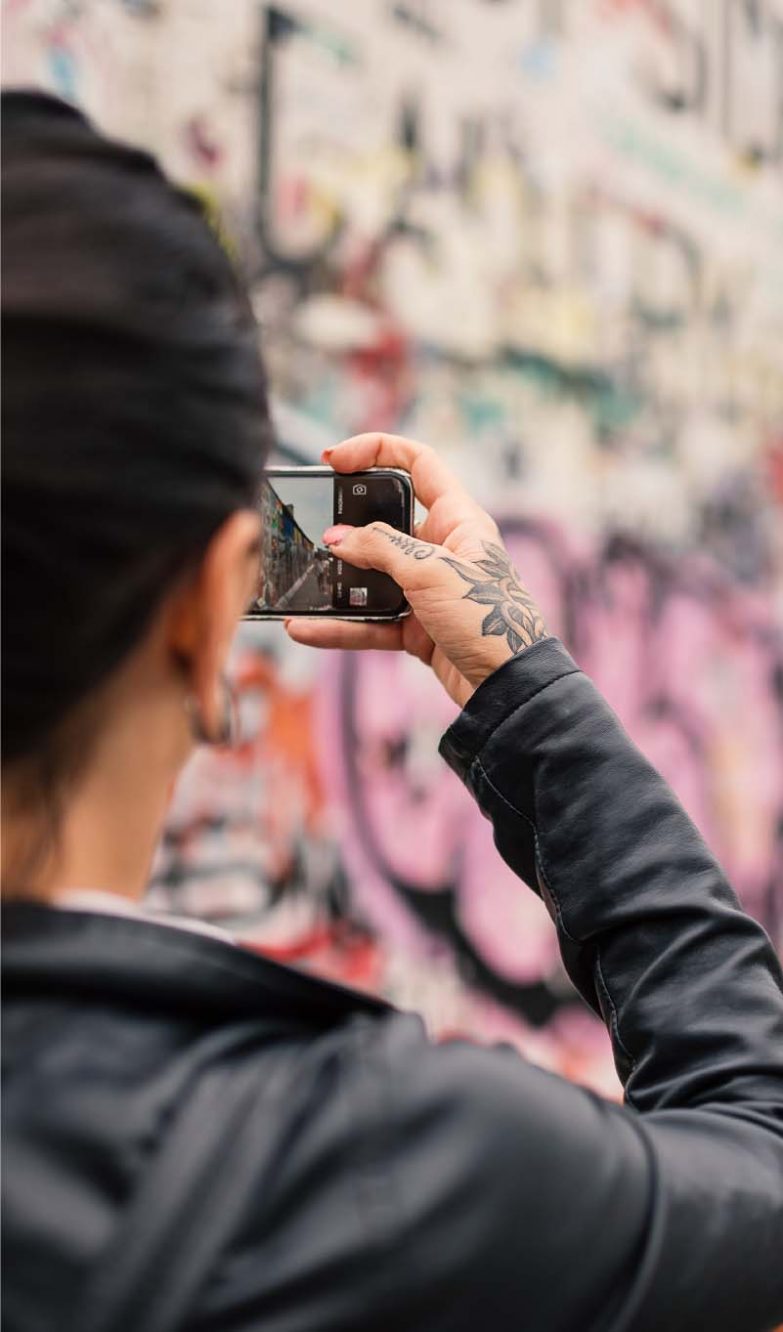 Inspire a more equal society airing everyone's voice; •

Champion the full and equal integration of women in the Middle-East society; •

Promote greater inclusion, equity and social justice for women through media, teaching and partnerships; •

Build relationships with potential funders, wider networks in the community and internationally.
Reach an extended audience of young women and men across the MENA region;•

Engage in meaningful conversations around the role of women (and men) in society through entertaining content;

Influence an attitudinal change in society in favour of women's empowerment.

Create and distribute Arabic digital media content tackling social issues from an accessible, relatable and entertaining angle;

Challenge existing gender stereotypes and promote a more inclusive society for both men and women in the Middle East;

Engage with millennials from the Middle East and offer them a space to engage, react and be agents of change.
Error: Contact form not found.
By clicking 'Subscribe to our emails' I accept the terms and conditions of the privacy policy and consent to receiving email updates and stories from The Womanity Foundation.
ANNUAL REPORTS AND ASSETS