The Womanity Foundation hosted a debate on the role of men and boys in ending gender-based violence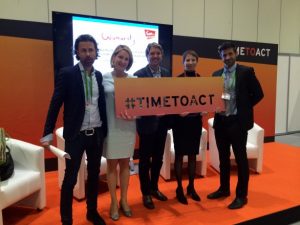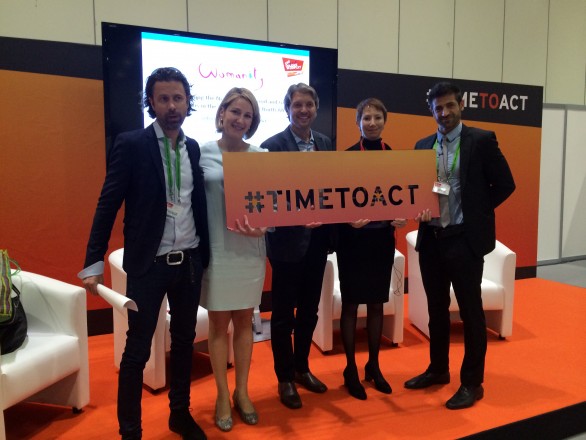 On the occasion of the presentation of the Womanity Award 2014, on May 20, The Womanity Foundation brought together its laureates and luminaries working to prevent violence against women to explore the challenges and opportunities in preventing gender-based violence. The conversation covered issues such as: the innovative Womanity Award and its vision for supporting and  scaling successful approaches; how the winners will collaborate across geographies and cultural boundaries to curb violence against women; successful strategies for preventing gender-based violence, involving boys and men; implementing prevention strategies in conflict and crisis areas.
Click here to watch the Womanity Award launch
Download the Womanity Award Booklet
The Womanity Award winners, Promundo and ABAAD, came together with four expert speakers for a panel discussion at the Global Summit to End Sexual Violence in Conflict in London, on June 10th, 2014. The summit was hosted by the UK Government Foreign and Commonwealth Office.
The talk-show style discussion explored the topic of transforming the norms of manhood and gender relations in the Middle East and North Africa region.
Several key issues regarding the various dimensions of violence in the Arab region were raised during the interactive discussion, notably:
In the Arab region, women and girls, regardless of their age, social status or education, are subject and vulnerable to violence on a daily basis, but these human rights violations remain hidden and silence is one of the main challenges to break the taboos around this issue.
Just as societies expect women to behave in a certain way, they also expect men to fulfill certain roles, which in many cases involve patterns of violent and misogynist behavior. Men are not born violent, but grow to become so in patriarchal societies where violent conflict is the norm.
Boys who grow up in conflict situations are surrounded by violence and deaths and will therefore most likely only know violence as a way to "solve" problems and settle arguments.
Engaging men and boys is crucial to changing the existing perceptions of manhood and to end violence against women.
The session ended with a Q&A session that raised many key questions and issues that Promundo and ABAAD plan to address with "Program H".
The Womanity Foundation is now working with both partners to assess their needs, put in place a plan of action and implement "Program H" in Lebanon.
Download the Global Summit Panel Discussion Summary