Estephan "Tino" Bechara is a young man working with the Red Cross in Lebanon as a Youth and Health Trainer. He participated in the first validation workshop of Programme Ra with other young men.
In July 2016, Lebanese NGO ABAAD–Resource Center for Gender Equality and Promundo launched Programme Ra in Beirut with support from the Womanity Foundation's first-ever Womanity Award. The program, adapted from Promundo's flagship Program H, encourages men and boys to challenge gender-based stereotypes, question traditional ideas of manhood, and contribute to ending all forms of gender-based violence in Lebanon.
Tino speaks with Promundo about his own experiences of being a man, the challenges men and boys face in Beirut, and his hopes for Programme Ra.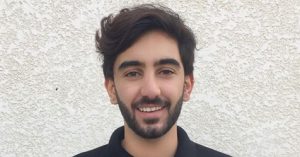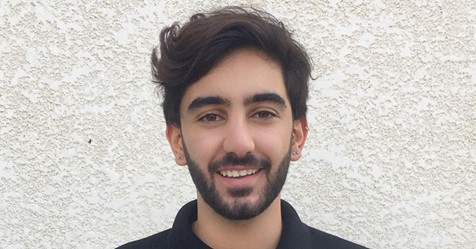 Tino Bechara – Champion of Programme Ra
What are the challenges that men and boys face in Beirut?
The patriarchal system in which we are living is based on sectarian lines [so strong] that they can even prevent people from entering into romantic relationships with one another. Men in power would have us focus on our differences – like gender, religion, ethnicity, or sexual orientation – instead of on our similarities.
Another main challenge is not being heard, which takes away the initiative to do anything. The power is with the political parties. It has been almost two years and we are living in garbage. Is it fair? The country has been without a president for more than two years, but when it comes to changing the price of gas [a decision that does not benefit the community], this is decided overnight.
Another main challenge is not being heard ,which takes away the initiative to do anything.
It makes you feel angry, furious, and ache for help. This is not fair. Some people drift to harmful sides of the community or do drugs, whereas others just stay quiet and go with the flow. Others move away if they can.
My dad used to be a public relations manager for an international company in the Middle East, but recently he became really sick. Now he can't work anymore. So as a young man, I am working really hard to provide support to my mom, but what I really want to do is radio, cinema, and photography. And I feel stuck. At the same time, you see politicians and other wealthy men who throw money away to buy cars and properties. There is a huge amount of inequality in life in general.
But, despite all that, I am happy because I have my family. My family used to be well-off and now we are poor, but through it all we have continued to laugh, and that's what I love about my family. Through all these problems in life, all you need is a family and someone you can count on. So we need to try to make everyone feel like they have someone to go to.
How did you get involved with Programme Ra?
ABAAD asked Red Cross to provide two people to participate in the Programme Ra validation workshop with young men. [In this workshop, ABAAD tested selected sessions from Program H with young men to see how they should be adapted]. In the validation workshop, Anthony Keedi from ABAAD said he saw potential in me and wanted me to learn how to implement Programme Ra.
How did you feel as a young man when you participated in Programme Ra?
I felt like there was a new path, a new way to find progress. I have Red Cross, my art, and now this work with Programme Ra to help men accept others and open their minds.
The best thing was seeing how the other young men experienced the sessions. One of my favorite moments from the validation workshop was when we went through the session about anger. I have been diagnosed with bipolar disorder, so I was sharing with other young men my experiences with anger issues and about the disorder. I explained how anger can be a difficult emotion to control and how frustrating it is. The group was so loving, like a family, and that was incredible.
We are not just Christian, Muslim, etc. – we are human
What do you hope Programme Ra will achieve?
I hope Programme Ra will spread the message and let people know we are all in this together, under one roof. We are not just Christian, Muslim, etc. – we are human. Our home is the earth. I want us to accept each other. That's it. I see my friends bullied for being gay, myself for being funky and too "out there," and my other friends for being black.
I know it's hard and it will take a long time to achieve, but I know deep down that we can achieve it if we let go of our ego, of our sexism and racism. I'm not asking people to let go of all of our desire for traditions, but let go a little and we will reach our goals.
Editor's Note: This interview has been edited for length and clarity.
Tino's interview is the third in a series of three in-depth interviews with champions of Programme Ra in Lebanon that Promundo is publishing this month. The first interview in the series with Tala Noweisser is available here, and the second interview in the series with Hussein Safwan is available here.